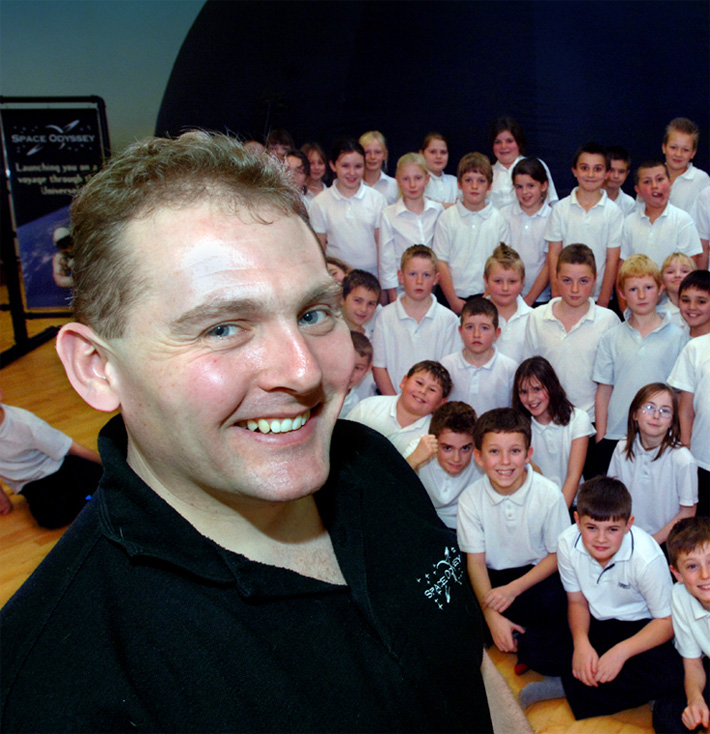 Every Space Odyssey session is led by Simon Ould, BSc (Hons), PGCE, MInstP, FRAS (pictured), an experienced science teacher and Fellow of the Royal Astronomical Society.


In the course of his teaching career, Simon enjoyed the unusual distinction of working as a classroom teacher with every year group, from Nursery right through to Year 13! Before leaving full-time secondary school teaching to establish Space Odyssey in 2004, Simon taught Biology, Chemistry and Physics up to GCSE and Physics to A-level.

Simon studied astronomy to degree level at the University of Plymouth and regularly uses his 8" reflecting telescope to explore the solar system and beyond.

Simon's lifelong passion for science was sparked in his youth by an inspirational teacher and has grown ever since. He always strives to inspire the next generation of young scientists and engineers through the amazing awe and wonder of the Space Odyssey domes!